Annual Chemistry Research Symposium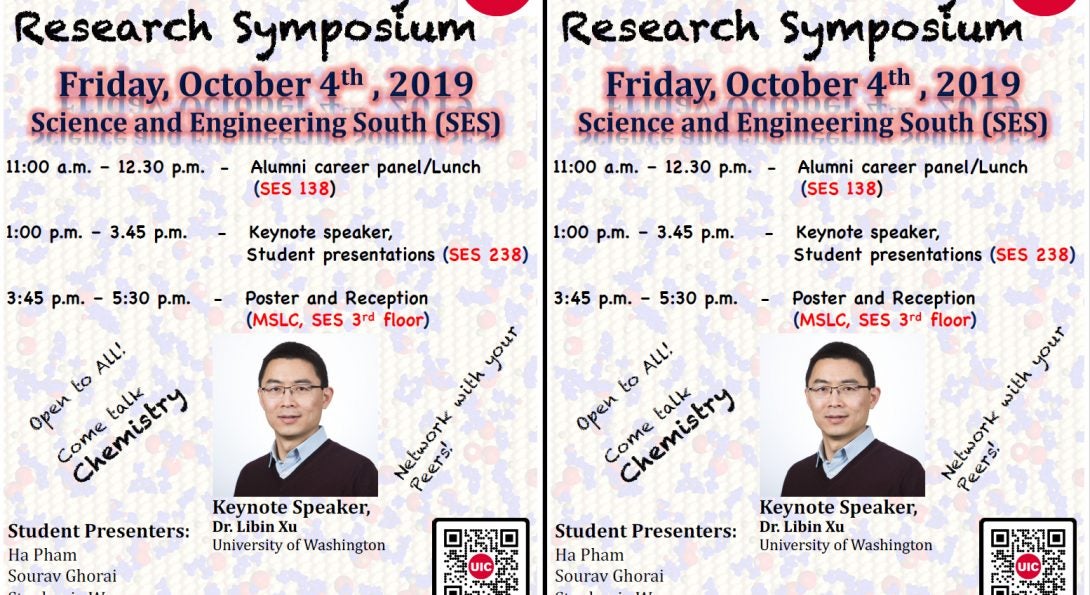 The Annual Chemistry Research Symposium will be held This Friday, Oct 4th, 11 am-5:30 pm.
Find the full program here: https://cgsa.chem.uic.edu/2018-uic-chemistry-research-symposium/
New this year: For the first time, we have an alumni career panel with the past PhDs from the Department! Panelists: Dr.Libin Xu( UWashington), Dr.Henry Chan(Argonne National Lab), Dr.Ashley Pumphrey( Abbvie), Dr.Rita Hatfield( UIC)
So come enjoy free lunch and talk to our Panelists about career opportunities and interview skills/resume writing etc.