Graduate School Application Webinar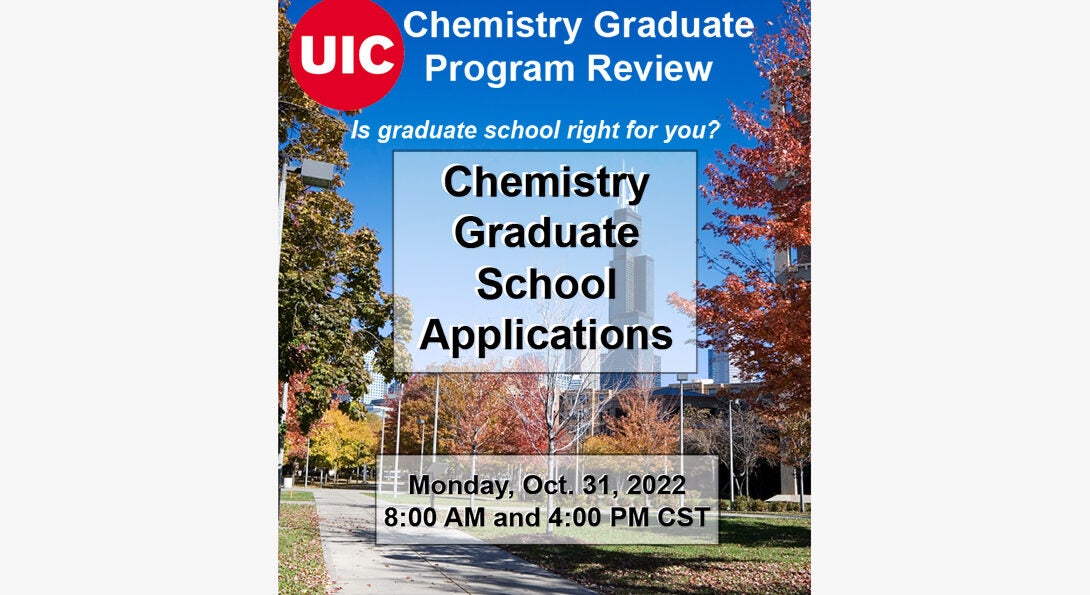 Our department is hosting a short webinar to discuss the "in's and out's" of graduate school and the application process. We will review the value of a PhD, and what steps you should be taking right now to have a competitive application. Questions will be answered, such as:
1) How much does it cost to go to graduate school? To get a PhD?
Answer: In chemistry, we pay you to go to grad school!
2) What about the GRE? Don't I need like a 4.0 GPA?
Answer: Many universities no longer require the GRE, and no you don't need a 4.0.
Enclosed is a flyer, and the RSVP link is:
We will send the webinar address shorty after.
We hope to see you there!
Modified on October 14, 2022