Several NSF Career awards to UIC and Chemistry!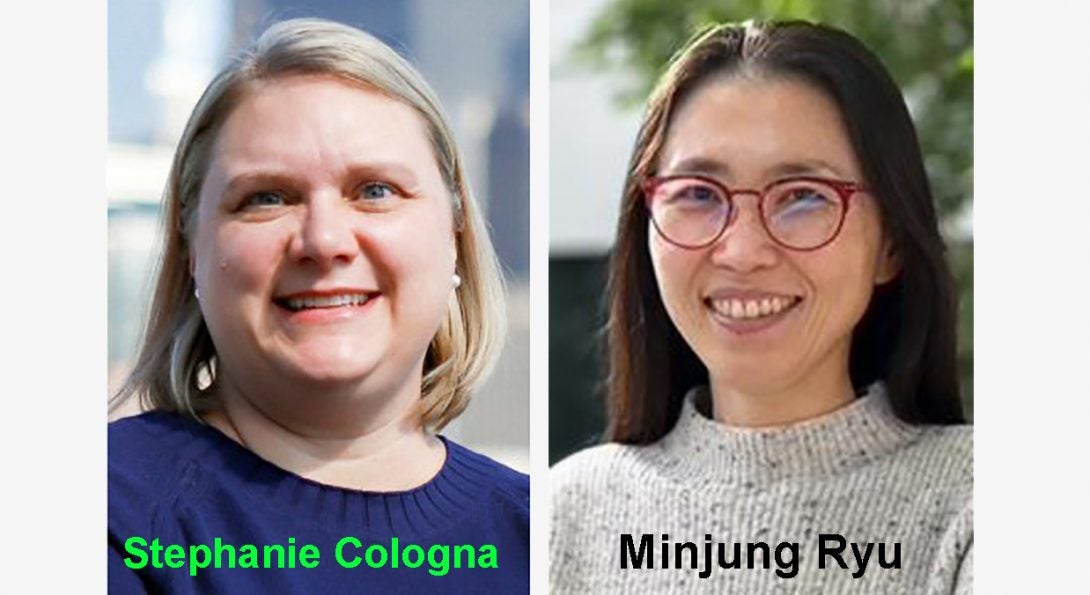 Six rising scholars at the University of Illinois Chicago have earned the prestigious Faculty Early Career Development Award from the National Science Foundation, including Chemistry's Stephanie Cologna and Minjung Ryu. The UIC researchers' five-year grants total more than $4 million combined and are supported through the prestigious NSF CAREER Program, which aids early-career faculty who have the potential to serve as academic role models in research and education and to lead advances in the mission of their department or organization.
Prof. Stephanie Cologna's research uses mass spectrometry to answer chemical and biological questions important to understanding cellular function. She will head a $1.3 million project that seeks to understand how lipid dynamics are crucial for cellular survival. Her project will also involve the development of a collaborative educational experience to expose middle school students to the biochemistry of lipids including cholesterol, how they are related to everyday life, as well as to expose the students to a day in the life of a scientist. Minjung Ryu will be supported with $750,000 to examine how college students from non-dominant linguistic backgrounds, such as Arabic, Somali, Swahili, and Nepali, use multiple languages in the context of STEM learning and participation, and to design a STEM learning environment that encourages and supports flexible use of languages for students from these backgrounds. Ryu, whose work is focused on issues around diversity, equity, language, and participation in various STEM and chemistry learning settings, says evidence supports flexible language use for STEM and English learning, but her project will address a gap in research on the matter at the college level.
Read more about these awards at UIC News Today!
Modified on May 16, 2022