Welcome Assistant Prof. Ying Hu!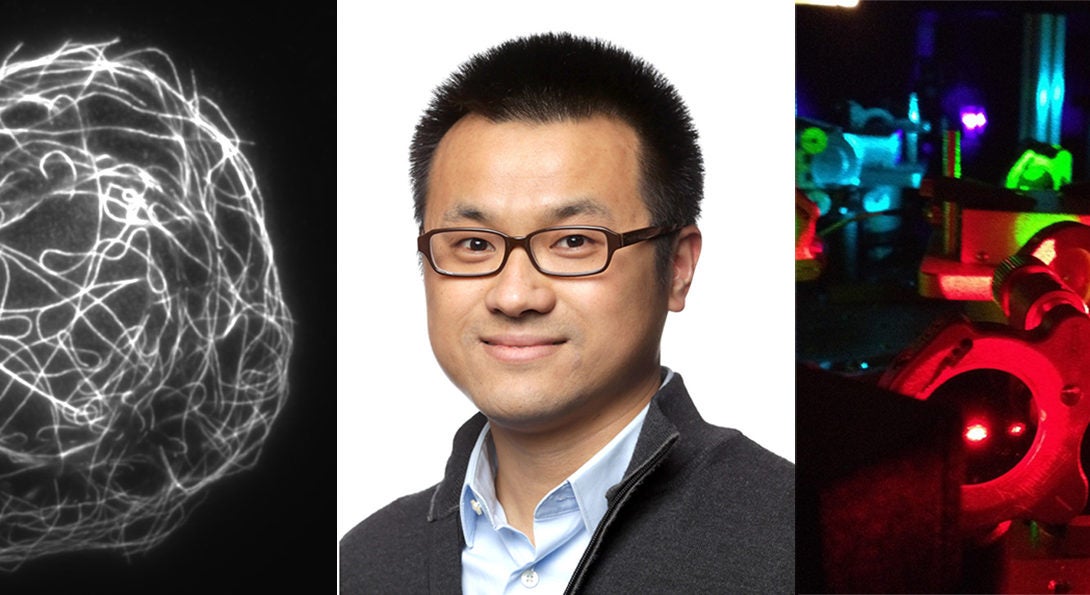 The College of Liberal Arts and Sciences is pleased to announce the appointment of Ying Hu as an assistant professor in the Department of Chemistry. Dr. Hu will develop advanced single-molecule and superresolution imaging tools to study the nanoscale assemblies of biomolecules and their functional relevance in immune and cancer cells.
"Dr. Hu will bring his expertise in cutting-edge super-resolution imaging to our department that already has a strong group of faculty working on molecular imaging," said the Head of the Department, Prof. Wonhwa Cho.
Dr. Hu developed super-resolution methods as a postdoctoral research associate at the Salk Institute for Biological Studies. By combining light-sheet illumination and cloud-based computing, he successfully resolved nuclear and membrane nanostructures related to the epigenetic regulation of gene expression and immune function. His postdoctoral work has been recognized by the California Institute for Regenerative Medicine, American Association of Immunologists, and International Society of Optics and Photonics.
At UIC Chemistry, Dr. Hu will expand his research to study the spatiotemporal coordination of individual molecules. "Developing innovative imaging techniques to investigate dynamic single-cell systems lies at the heart of my research," says Dr. Hu. He is particularly interested in deciphering the molecular underpinnings of health and disease by mapping molecular "traffic patterns" that are "blurred" by traditional imaging techniques.
Dr. Hu received his bachelor's degree in Electrical Engineering from the University of Houston, and his PhD in Bioengineering from Rice University. He will join the department in August.
Modified on May 01, 2018