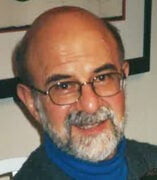 Richard Carlin
Emeritus Professor (In Memoriam)
About
Richard Lewis Carlin, 77, a chemistry professor from 1968 until his retirement in 1998, died June 16, 2013 after a long illness.
He was internationally known for his research on the magnetic properties of molecules. Two of his books, Magnetic Properties of Transition Metal Compounds (Springer-Verlag, 1977) and Magnetochemistry (Springer-Verlag, 1986), were translated into several languages and are regarded as authoritative texts in the field.
He was a visiting professor of physics at universities in Brazil, Italy, Spain, France and Morocco and spent a sabbatical year at the University of Leiden.
A 1957 graduate of Brown University, he earned a Ph.D. in chemistry from the Urbana-Champaign campus in 1960, then joined the Brown faculty before coming to UIC.
He was a mentor to students, post-doctoral researchers and young faculty members, many of whom went on to distinguished careers all over the world.
Chemistry professor Robert Gordon, who shared an office suite with Carlin for 24 years, remembers him as a "mentor who taught me much about scientific and university politics."
"Dick has influenced my personality with his entrepreneurial one, and this has also helped me a lot in my career," said Fernando Palacio, professor of research at the University of Zaragoza, Spain, who did a post-doctoral fellowship with Carlin.
"But I also loved his joy for living and his love for the good music and for the good food."
A classical music lover, Carlin and his wife, Dottie, were among a group of UIC faculty and spouses who have attended the Thursday C series of concerts at the Chicago Symphony Orchestra since 1968. As a youth he played the trumpet and after retirement he joined an amateur orchestra.
A photographer who specialized in local Chicago scenes and street people, he exhibited in art shows around Chicago and his photographs still hang in faculty offices on campus.
He also enjoyed rock-climbing and mountaineering, including the ascent of Mount Rainer in 1971 with Eric Gislason, professor emeritus of chemistry.
Education
Brown University, 1957
Ph.D., University of Illinois Urbana-Champaign, 1960