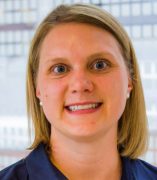 Stephanie Cologna
Assistant Professor
Contact
Address:
5414 SES, MC 111
Office Phone:
Email:
Related Sites:
About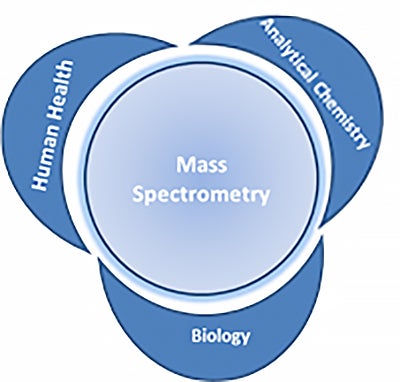 Research in the Cologna group is focused at the intersection of chemistry, biology and human medicine. Specifically, we are interested in using state-of-the-art mass spectrometry and allied analytical techniques to answer chemical and biological questions important to understanding and treating human diseases. Mass spectrometry has emerged as a powerful tool to study a range of biomolecules including peptides, proteins, lipids among others. With recent developments in ionization techniques and mass analyzers, the high-throughput detection and quantification of analytes has become feasible. To this end, we are interested in understanding neurodegenerative disorders including a subset of diseases called lysosomal storage diseases.
We are focused in three major research areas: (i) protein isoform characterization and quantification by mass spectrometry, (ii) mass spectrometry-based lipid measurements in neurodegenerative diseases and (iii) analytical method development and implementation of novel approaches to improve the detection of biomolecules. The overarching goal of this research is to develop tools which can be implemented to study biological pathways perturbed in human disease. Successful outcomes will lead to improved understanding of molecular and cellular processes and potentially lead to therapeutic options for various disorders.
Selected Publications
1. Yergey, A. L.; Blank, P. S.; Cologna, S. M.; Backlund, P. S.; Porter, F. D.; Darling, A. J., Characterization of hydroxypropyl-beta-cyclodextrins used in the treatment of Niemann-Pick Disease type C1. PLOS ONE 2017, 12 (4), e0175478.
2. Pergande, R. M.; Cologna, M. S., Isoelectric Point Separations of Peptides and Proteins. Proteomes 2017, 5 (1). doi:10.3390/proteomes5010004
3. May-Simera, Helen L.; Gumerson, Jessica D.; Gao, C.; Campos, M.; Cologna, Stephanie M.; Beyer, T.; Boldt, K.; Kaya, Koray D.; Patel, N.; Kretschmer, F.; Kelley, Matthew W.; Petralia, Ronald S.; Davey, Megan G.; Li, T., Loss of MACF1 Abolishes Ciliogenesis and Disrupts Apicobasal Polarity Establishment in the Retina. Cell Reports 2016, 17 (5), 1399-1413. doi: 10.1016/j.celrep.2016.09.089
4. Epstein, J. A.; Blank, P. S.; Searle, B. C.; Catlin, A. D.; Cologna, S. M.; Olson, M. T.; Backlund, P. S.; Coorssen, J. R.; Yergey, A. L., ProteinProcessor: A probabilistic analysis using mass accuracy and the MS spectrum. PROTEOMICS 2016, 16 (18), 2480-2490. doi: 10.1002/pmic.201600137
5. S.M. Cologna,  X-S. Jiang, P.S. Backlund, C.V.M. Cluzeau, M.K. Dail, N.M. Yanjanin, S. Siebel, C. L. Toth, H-s. Jun, C.A. Wassif, A.L. Yergey, F.D. Porter, "Quantitative Proteomic Analysis of Niemann-Pick Disease, type C1 Cerebellum Identifies Protein Biomarkers and Provides Pathological Insight," PLoS One, 7(10):e47845, 2012.
6. S.M. Cologna, W.K. Russell, G. Vigh, and D.H. Russell "Studies of Histidine as a Suitable Isoelectric Buffer for Tryptic Digestion and Isoelectric Trapping Fractionation followed by Capillary Electrophoresis – Mass Spectrometry for Proteomic Analysis," Analytical Chemistry, 83(21), 8108-8114, 2011.
7. S.M. Cologna, W.K. Russell, P.J. Lim, G. Vigh, and D.H. Russell "Combining Isoelectric Point Fractionation, Liquid Chromatography and Mass Spectrometry to Increase Peptide Detection and Protein Identification," Journal of the American Society for Mass Spectrometry, 21(9), 1612-1619, 2010.
Education
B. S. 2005, University of Arizona
Ph.D. 2010, Texas A&M University
Postdoctoral Fellow, The National Institutes of Health